Dermatopathology Consultation Request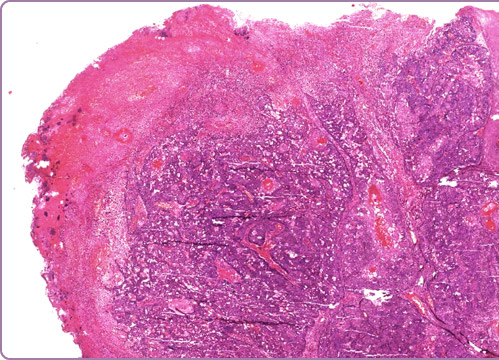 Dermatopathology Consultation Request Form - PDF
The Dermatopathology Unit offers a comprehensive consultation service. Our laboratories are state-of-the-art facilities housed in the Department of Dermatology. Through the Department of Dermatology we maintain a rigorous quality assurance program.
Our professional staff are members of the University of Pittsburgh Departments of Dermatology and Pathology and are available by telephone to discuss all test results.
Fresh, frozen or paraffin embedded material are all accepted for diagnostic interpretation. Both routine and special/immunohistochemical stains can be performed. We also offer direct immunofluorescence testing, as well as a variety of molecular tests. To send a consult, please complete the PDF consultation requisition and send it to the Dermatopathology Unit at the address on the requisition.