Dermatopathology Fellowship Program
The Dermatopathology fellowship training program offers two courses of study, one for the trainee with a Dermatology background and one for the trainee with a Pathology background. Both programs involve 50% of the trainees' time spent in Dermatopathology, while the remaining 50% of the time is spent in either Dermatology of Pathology depending on the background of the trainee.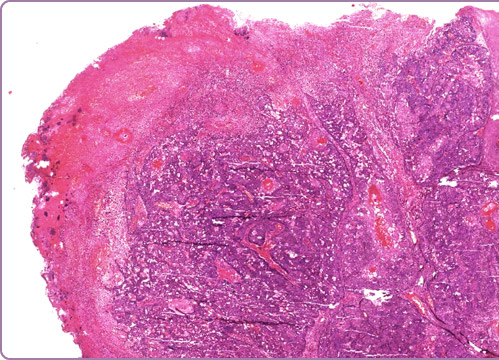 Both types of trainees will learn appropriate circumstances for performing and be proficient in interpreting immunoperoxidase stains, immunofluorescence studies and electron microscopy. Finally, the fellow will be able to formulate an appropriate Dermatopathology report. Both fellows should be qualified and prepared to take the certification examination in Dermatopathology after one (1) year.
Program Description for a Dermatology Trained Fellow
The main goal for a Dermatology trained fellow is to enhance his/her knowledge of Dermatopathology as much as possible in one year. The fellow will also learn routine and special procedures in pathology, including grossing of specimens, fixation and processing techniques, and slide preparation and staining. The fellow will also gain proficiency in ordering and interpreting appropriate special procedures: special and immunoperoxidase stains, molecular diagnostic studies (particularly for lymphoproliferative lesions), immunofluorescent procedures, and electron microscopy. Some basic concepts of laboratory management will also be gained.
Program Description for a Pathology Trained Fellow
The foremost goal for a Pathology trained fellow is to learn as much Dermatopathology as possible in one year, recognizing that the one year can only be a start in a career in Dermatopathology. Continued learning will be acquired with experience, and by attending Dermatopathology workshops and meetings long after the fellowship year. Clinico-pathological correlation is extremely important in Dermatopathology, and it is very important that the fellow obtain a solid foundation in clinical Dermatology by seeing patients in the clinics and by attending clinical conferences. The fellow will learn to examine and describe clinical lesions and place them into context with the histopathology from biopsies, formulating and comparing clinical and pathological differentials and arriving at appropriate diagnoses. The fellow will also become proficient in performing routine clinical procedures including biopsies and KOH fungal and parasite microscopic preparations.
Both types of fellows are supervised by both the program director and the director of Dermatopathology, as well as the attending's in clinical dermatology. When on pathology rotations, the fellow is supervised by the rotation directors and pathology faculty performing sign-out functions.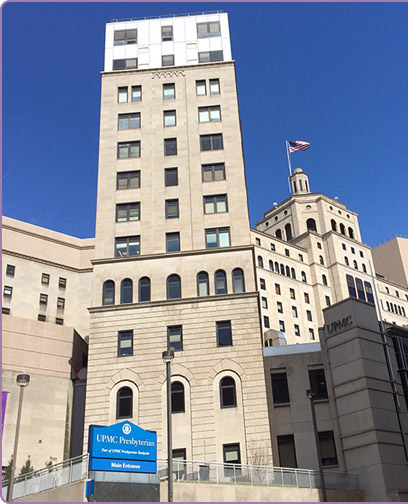 The fellow's performance and progress in knowledge acquisition are periodically evaluated by the faculty and ultimately by the Chairman of Dermatology, after receiving input from attending's in clinical dermatology and pathology. Similarly the fellow completes evaluation forms on the faculty, the training program in general and the overall learning experience, with suggestions for improvement. Upon entering the program the fellow is registered with the American Board of Dermatology and the American Board of Pathology. At the end of the fellowship and evaluation will be completed for these boards.
Applying for a Fellowship
In order to apply for the fellowship for the 2025-2026 year, we require that you complete the Online Application for Fellowship in Dermatopathology, and supply us with your CV, personal statement, USMLE scores, and 3 letters of recommendation (it is preferred that one of these be from a Dermatopathologist that you have worked with). We begin accepting applications in March of each year. Interviews are typically in December and/or January. All fellows must be eligible for a State of Pennsylvania Medical Trainee License.
If you have any questions, please contact the fellowship coordinator at 412-864-3860 or by e-mail at dermpathed@upmc.edu.
Address
UPP Dermatopathology
Medical Arts Building
3708 5th Avenue, Suite 500
Pittsburgh, PA 15213